Glenn Dale MD Residential, Commercial, Builder, Lawn Care, Landscaping & Site Maintenance

Offering Glenn Dale MD Lawn Care, Lawn Cutting, Lawn Mowing & Landscaping

Commercial & Shopping Center Lot, Lawn & Landscaping Maintenance Services:

24 Hour Snow & Ice Removal Management, Sanding & Salting Clean Ups Lawn & Landscaping Installation

Lawn & Landscape Maintenance Lawn & Landscaping Maintenance Contracts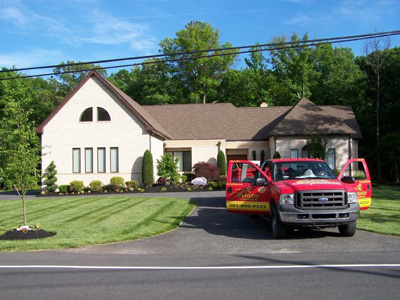 Artistic Landscaping lawn care landscaping provides Glenn Dale, Maryland with commercial, residential and home builder lawn care landscaping maintenance, site maintenance, hardscaping, mulch install, patios, walkways, retaining walls, snow and ice management. storm water management, seeding, tree, bush and hedge trimming, weeding and pruning, planting and machine edging, irrigation, landscape lighting, lawn and property mowing, leaf and debris removal, sod install and core aerations.
Reasons to Choose Us:
Fully licensed and insured
Our Clients - residential, commercial, home builders & property management companies
We can provide all your outdoor living, lawn care maintenance and landscaping needs
Our excellent customer service, attention to detail, and quality craftsmanship
Glenn Dale Residential Lawn Care Landscaping Maintenance Services
Patio Installation
Professional Grass Cutting
Lawn Fertilizer
Summer Guard
Crabgrass & Weed Control
Retaining Walls
Landscape Design & Install
Landscape & Lawn Irrigation
Snow & Ice Removal
Drainage Specialists
Leveling & Grading Turf
Decorative Hardscaping
Patios, Walks, Driveways & Walls
Design & Install Garden, Flowers, Shrubs, Trees And More
Deep Edging & Mulching
Healthy Lawn Program
Bobcat Services
Power Washing
Over Seeding & Core Aeration
Fall & Spring Clean Up
Thinning Woods
Spring Clean Up
Tree, Bush & Flower Installation
Tree & Bush Trimming
Tree & Bush Pruning
Rock Installs
Cleaning Gutters
Lawn Dethatching
Leaf Removal
Lawn Mowing & Cutting
New Landscape
Healthy Lawn Program
Glenn Dale Commercial Lawn & Landscaping Maintenance Services
Mulching
Turf Management - Grass Mowing & Line Trimming (Weed Eating)
Edging (Hard Metal Edging)
Turf Care & Soil Tests
Garden Beds Pre-Emergent & Post-Emergent
Garden Bed & Tree Ring Deep Edging
Annual Flowers - Summer & Fall
Snow & Ice Removal
Lawn Mowing & Cutting
Leaf Removal
Curbs, Sidewalk & Garden Beds Weeding
Common Turf, Parking Lot, Sidewalk & Pond Trash & Debris Cleanup
Tree & Shrub Pruning & General Maintenance
Ornamental Tree Pruning & Management
For a FREE estimate, call 301-805-9222, or Click here.